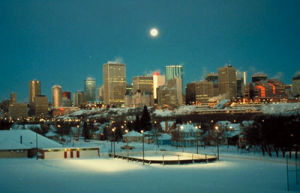 Greetings friends,
The Christmas season is upon us once again. It's a wonderful time of year. We can relax and be with our loved ones, celebrate our faith, reflect on our good fortune to live in the greatest country in the world, and resolve to do whatever we can to make our families and communities stronger, safer and better in the year ahead. Of all the joys of the season, perhaps none is more satisfying than the joy of giving. Not just the gifts exchanged between family and friends, but the gifts of time, money and effort many of us give to people less fortunate than ourselves. That spirit of generosity is one of the things that defines us as Canadians.
Next year promises to be an exciting time for conservatives. Working together, we will be a formidable team in next year's federal election. Nominations are almost complete and we have an exceptional slate of candidates already out campaigning. I have been door knocking and going to many events in Edmonton Strathcona, and based on what I'm hearing from voters, we can be very optimistic about winning back our riding as part of another strong, stable, national majority Conservative government.
On behalf of my wife, Barb, and our team of Edmonton Strathcona Conservatives, Merry Christmas, Happy Hanukkah and best wishes for a healthy and happy New Year.
Len