"We took action to stop Ottawa from imposing their plan on Albertans and we worked with industry to keep the keys to our economy out of the hands of the feds."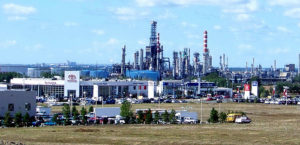 -Rachel Notley, Aug 1, 2018
I have no idea what action on carbon taxes the Premier is talking about. The NDP imposed carbon taxes sooner and at levels above that which the Trudeau government had mandated. There is little chance most Albertans will see the NDP as staunch defenders against the federal Liberal's carbon tax policies.
The big key to the economy in Alberta is the energy industry and the NDP government loudly applauded when the Federal Government bought the Trans Mountain Pipeline. They had no issue with Liberals hands on that piece of critical energy infrastructure. Two months after the pipeline purchase and two days after a shovels in the ground photo op with the Trudeau government Ms. Notley's friends in Ottawa have gone from being her best buds to being "the feds".
This may be the beginning of the end of the carbon tax partnership of Rachel Notley and Justin Trudeau. However, an argument about which carbon tax is better misses the point with Alberta voters who want neither version. The only plausible way to break with the unpopular Liberals and their unpopular carbon tax policy is to repeal the Alberta carbon tax. The NDP could do this. While their majority government is approaching its expiry date, they do still have a majority government. They could repeal the carbon tax. They won't.
We will.