UCP NOMINATION CANDIDATE IN SHERWOOD PARK
restore
Prosperity
End the carbon tax and
balance the books.
restore
Opportunity
Support investment to
get our economy going.
restore
Confidence
A brighter future for
our families.
Support Len's UCP Nomination
Sherwood Park needs a representative
that shares our values and priorities.
A Message From Len Thom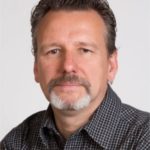 April 18, 2018 – Today I filed papers with Elections Alberta to register to contest the United Conservative Party nomination in Sherwood Park. I am choosing to run provincially this time because I believe that solving Alberta's problems must start here in Alberta with a change in government. My campaign will focus on the important themes of confidence, opportunity and prosperity.
The first thing the next government must do is restore confidence in the future of our province. Investors must have confidence that Alberta is a good place to invest capital. Businesses must have confidence that Alberta is a good place to create good jobs. Most importantly people must have confidence that Alberta is a good place to build a future for themselves and their families.
Governments must create an environment of opportunity to invest, create jobs and raise a family. This starts by supporting our two major industries; energy and agriculture. The NDP are no friends to the energy industry and have failed to adequately support the building of pipelines to get our energy products to market. Instead they punish our energy industry with a carbon tax that dampens economic activities and makes no material mitigation of climate change. I support the immediate repeal of the carbon tax by a new Conservative government.
Restoring confidence and fostering opportunity is the path back to prosperity for Albertans. I support a prosperous Sherwood Park, in a prosperous Alberta, in a prosperous Canada. Those things, by the way, are tied together. The Trans Mountain pipeline starts in Sherwood Park constituency. We are at the heart of the economic engine that drives a national economy.
Today I ask for the confidence of the people of Sherwood Park to have the opportunity to serve as your representative in the Legislature. I need your help and support to work with Jason Kenney and his team to restore a prosperous province for ourselves and our children. Please join in and help nominate me to be your next MLA in the next Conservative government.
— Len